INTRODUCING: Managing Consultant, Matt Taylor
5th September 2019
At Grafton Banks Finance, we are thrilled to share the appointment of Managing Consultant, Matt Taylor, within our new Kent division. The office in West Malling is the third for Grafton Banks Finance, as we continue to expand to meet client demand in the Kent market.
Matt joins us from a leading global recruiter, where he had worked on a variety of roles across Kent and specialised in recruiting financial candidates. We sat down with Matt to talk about his specialist experience and future with Grafton Banks Finance.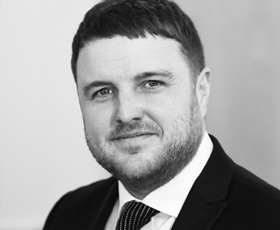 Tell us about your career so far
I've been working in recruitment for the last two years, having started in the industry working with a global agency and then specialised in accountancy recruitment in Kent.
Prior to this, I'd spent eight years as a senior style director based in Canterbury and a further year living, working and travelling in Australia before embarking on a career in sales and business management with BMW/MINI in Kent. It was here that I won a number of awards along the way, relating to my customer service and sales performance.
Throughout my career I've learnt that a strong focus on people and delivering a quality service that is tailored to the individual contributes to success across all sectors.
What do you most enjoy about your role at Grafton Banks Finance?
One of the things that stands out the most in working with Grafton Banks Finance is that we take the time to speak to both clients and candidates to understand their individual needs and ensure we're truly finding the right fit for roles before we send anything out.
Where possible, we always aim to do this face to face, so the Kent office being fairly central is great.
What's your vision for the Kent office?
I'm definitely looking forward to getting more people into the business, both in terms of growing a team here and the clients and candidates we work with.
Having specialised in accountancy recruitment in Kent for the last couple of years, I'm looking forward to bringing my knowledge and experience of the local area and job market to build upon the successes we've already had as a company within the area. Having the physical office presence here will really benefit us in terms of growing market share and we're enjoying getting out to meet people face to face or at the new office.
What do you enjoy doing outside of work?
I've got a one-year old son, Lenny, so I enjoy spending time with my family. I also like to try and travel; I spent a while living and travelling around Australia and have also spent time in Eastern Europe, Malaysia and Thailand, so like to get abroad when I can.
I'm also a keen sports fan and like to go and watch my football (Arsenal) and cricket (Sussex) teams as much as I can.
Matt specialises in placing part-qualified accountants across the business and is based in our West Malling office in Kent. You can contact him directly on 01622 584 334 or by emailing matt.taylor@graftonbanks.co.uk.
INTRODUCING: Managing Consultant, Ryan Leggett
Spotlight on... Executive Search