Featured Clients
Further information on our featured clients.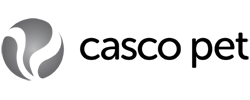 CASCO Pet
Established in 1997, we have truly earned our reputation as leading Pet Retail Experts. Our head office is based in the UK, with further offices in USA, Australia and Europe - this includes a manufacturing unit in Portugal and Germany. After partnering with Central Garden and Pet in America, we believe we are creating a synergy that will drive a paradigm shift in the pet industry.
We are proud to be providing stores with 'retail theatre' through the provision of beautiful habitats and logical displays for aquatics, reptile, bird and small animals. We also cater for the veterinary industry with our ground breaking Veterinary Clinical Housing range. You can find CASCO Pet installations all over Europe, America, Australia and South Africa, this has seen us become market leaders in many countries.
We are going through an exciting period in our growth, with many great opportunities on the horizon. Our global reach coupled with local teams give us unrivalled pet retail expertise. This global dimension allows us to fuse the latest, greatest and most exciting display technologies into cutting edge habitats for animals.
We are seeking highly talented, passionate people looking to progress and succeed in their career especially those with an interest in aquatics and who have experience in the pet industry.
Our staff are passionate about animals, be it horses, fish, lizards or dogs, everyone has their favourite. We can offer a rewarding work environment with great benefits. So, if you're interested in joining an expanding global team and are fluent in English, please send your CV's written in English to apply@cascopet.com
For further information visit: cascopet.com
For information about opportunities at CASCO Pet please contact Alex Gregory on: 01273 229 499 or email: alex@graftonbanks.co.uk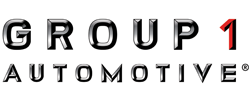 Group 1 Automotive
Houston-based Group 1 Automotive, Inc., an international, Fortune 500 automotive retailer, is a leading operator in the automotive retailing industry. Since its initial public offering in October 1997, Group 1 has grown to become the third largest dealership group in the United States and has expanded into the United Kingdom and Brazil.
The company has achieved its success through a strategy that leverages management experience and emphasizes geographic and brand diversity, interrelated revenue streams, operational efficiencies and the prudent deployment of capital.
As of February 8, 2018, Group 1 owns and operates 175 automotive dealerships, 230 franchises, and 48 collision centers in the United States, United Kingdom and Brazil. Through its dealerships, the company sells new and used cars and light trucks; arranges related vehicle financing; sells service contracts; provides maintenance and repair services; and sells vehicle parts.
For further information visit: group1auto.com
For information about opportunities at Group 1 Automotive please contact Matt Taylor on: 01622 584 334 or email: matt.taylor@graftonbanks.co.uk