Featured Clients
Further information on our featured clients.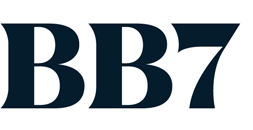 BB7
BB7, a UK leading national and international, specialist fire and security consultancy with head offices in Rochester; strategically mitigating risk, reducing uncertainty, delivering value and facilitating design ambition to create a safe, secure and sustainable built environment.
Adding value at every stage of the project's life cycle, from initial design, throughout construction, to completion and management of in-use facilities. Whatever the stage of a project, BB7, ensure client's, achieve their strategic aims.
The experts at BB7 are amongst the most experienced and influential in their field with proven track records; advising across sectors, challenging accepted wisdom, but never compromising on safety.
We are often asked about the origins of the name BB7. Ben Bradford founded the firm on SEVEN guiding principles which describe what we want to embody and the unique character, spirit and identity that is BB7.
Our values provide inspiration and guidance for our people, shaping everything that we do. This shines through in all areas of our work - from recruitment and learning through to project delivery and innovation. Our values are the bedrock of our culture.
Our unique culture is a hard strategic asset.
For further information visit: www.bbseven.com
For more information about opportunities at BB7 please contact Matt Taylor on: 01622 584 334 or email: matt.taylor@graftonbanks.co.uk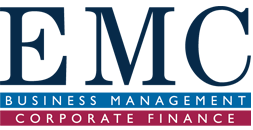 EMC
EMC is the South East's leading independent business growth and corporate finance team. Established in 1989, it has been assisting businesses for more than 30 years in operations, finance, mergers, acquisitions and business disposals.
EMC was formed in 1989 by experienced businessman and Chartered Accountant Nik Askaroff to fill a gap in the market for practical hands-on support and mentoring for the owner/directors of SMEs. The team grew quickly with sales, marketing, production, financial direction, turnaround and corporate finance specialists able to assist with one-off projects or provide part-time retained Board-level support. The concept was dubbed the 'mobile boardroom' by the Financial Times and is the leading firm in the South East.
In the late 1990s, as the business expanded across the region, EMC Corporate Finance Ltd was created as a wholly-owned subsidiary to recognise that transactions such as selling and buying businesses and raising capital had become a significant part of our offering. EMC is no 1 on the experian league table of advisors in 2020 for the South East.
For further information visit: www.emcltd.co.uk
For information about opportunities at EMC please contact Alex Gregory on: 01273 229 499 or email: alex@graftonbanks.co.uk