Ever been tempted by temping? Why temporary work pays
3rd November 2016
Who wants to flit around from one position to the next? Isn't temping something you only do while you're young? We are often asked these common questions when discussing temporary work. Well, quite a lot of professionals from totally different backgrounds take up temporary roles, whatever their age. There's no denying that there is a small degree of stigma attached to any role that is deemed unstable, but this is simply a misconception. UK temp jobs are on the rise, but this shouldn't be deemed as an unnerving trend.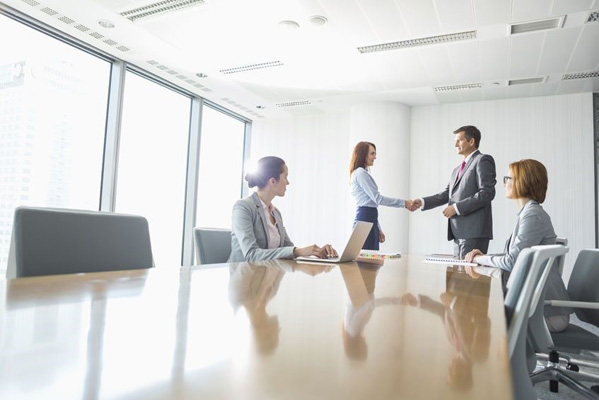 What to expect
Temporary workers enjoy the same benefits as full-time employees whilst still being able to work on new projects. You'll also sit alongside different teams who can inspire you to take up a new way of thinking.
Let's start with an obvious benefit: it's a way to get your foot on the career ladder. For some of you this may mean an opportunity to prove yourself as an employee in your first role, or for others, temporary work may present opportunities to take your career path in a new direction.
Secondly, the money can be great. Temporary work by nature is less consistent than a fixed position. In exchange for this higher degree of instability in the workplace, wages are often pushed up to attract brilliant candidates who may be on the fence about becoming more independent.
Temporary work often enables you to have the freedom to quit the job that you've been dissatisfied with for quite a while. If temporary roles weren't available in the jobs market, there would be a large gap between self-employment and permanent positions. Temporary work provides much-needed variety in our mixed economy. Workers are in control to follow a career path that suits them, without giving up the perks of permanent work, like paid holiday, SSP, and use of workplace facilities.
You'll still need to find the work, or sign up to an agency that will do that bit for you and you'll still come face-to-face with an interviewer or two along the way. But, it is generally easier to find work whilst you're in work, and temp experience will send out a strong signal to future employers that you have a strong work ethic, you're not afraid to go out of your comfort zone to chase what you really want.
Becoming an adaptable accountant
Adaptability has become a prerequisite in the accounting industry, as rapid developments in technology and regulation threaten to envelope old ways of thinking completely. Out of this flux has given rise to new opportunities, trends in the finance sector and an ever-changing set of favourable skill sets. Temporary roles provide the steep learning curve accountants and finance professionals need to keep up with this fast pace of change.
What's more, shifts to cloud-based accountancy solutions effectively speed up your working week. Cloud computing accelerates efficiency to such an extent that businesses can achieve so much more within a narrow window. So, if your temporary accountancy role is only for a short period, you'll gain from the wave of benefits that financial technology has to offer. These include greater collaboration, automatic software updates, flexibility, greater productivity, and competitive pay-as-you-go applications that enable small businesses to work alongside large companies.
Get in touch
As specialists in the provision of accountancy and finance staff to a wide variety of businesses in Sussex, Surrey and Hampshire, Grafton Banks Finance has built up a well-connected portfolio of companies, candidates, and networking opportunities in the South East. This enables us to have valid and relevant insight into the financial markets we service, giving Grafton Banks Finance a tailored and professional approach to the successful placement of candidates for temporary roles.
For an in-depth and confidential consultation about jobs and careers in finance please contact Nigel Jeyes on 01273 229499 or email nigel@graftonbanks.co.uk
UK Wage Growth: what needs to happen?
How to improve accountant retention in 2017