How to improve accountant retention in 2017
12th December 2016
Financial recruiters are set for an active year ahead, with sector job vacancies on the rise, and economic change on the way. Competition in the accountancy sector in 2017 is predicted to be fierce as employers vie for specialist, multi-discipline accountants who can assist growth and meet business objectives, both in the UK and internationally. However, with more employees considering switching jobs than ever before, keeping hold of top talent will be high on the list of business priorities. We discuss the top reasons accountants leave and how to reduce accountancy turnover at your organisation.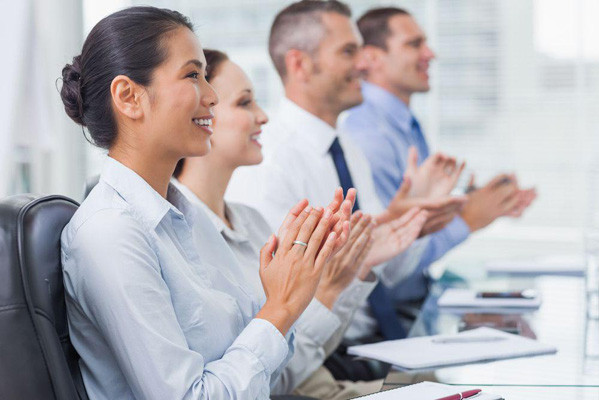 Address work-life issues head on
Let's start with addressing one of the most important issues for workers: a healthy work-life balance. The accountancy sector is notoriously competitive and reliant upon continuous professional development, which can make it hard for some employees to achieve the work-life balance they crave. Businesses which lose touch with the wellbeing of employees often suffer from high levels of staff turnover, which can be costly and damaging.
According to OECD data between 2011 and 2015 work-life balance was the fourth most-important factor for overall wellbeing in the UK, behind life satisfaction, health and education. Encouraging balance at your business can be achieved through a collective number of ways:
Provide a flexible work schedule.
Invest in IT infrastructure to enable better remote working options.
Provide a paid time off (PTO) approach.
Be flexible when extenuating circumstances arise, for example, provide unpaid sick leave for life events.
Be a good role model: learn to relax on holiday and your staff will follow suit.
Be clear about your expectations and what your business provides so that your staff know where they stand.
Provide childcare vouchers or onsite childcare facilities. This can also help to address gender inequality at work.
Provide an environment that workers crave
It's often perceived that bonuses, perks and incentives are cornerstones of employee retention. While compensation schemes are effective in the workplace - and many employees expect businesses to go the extra mile in a competitive industry - there are also deeper factors at play that can influence the decision process. The impact of the workplace environment on staff retention has been discussed for several years, but not every business acts on these findings. Smarter workplaces help to promote health and wellbeing for workers, and are effective in highlighting the culture and values of an organisation.
The workplace is where most of us spend the majority of our time during the week. Investing in workplace improvements now will help your business to boost staff satisfaction rates - 68% of employees complain about lighting in their workplace, for example - as well as promote your business space as a great place to work and do business.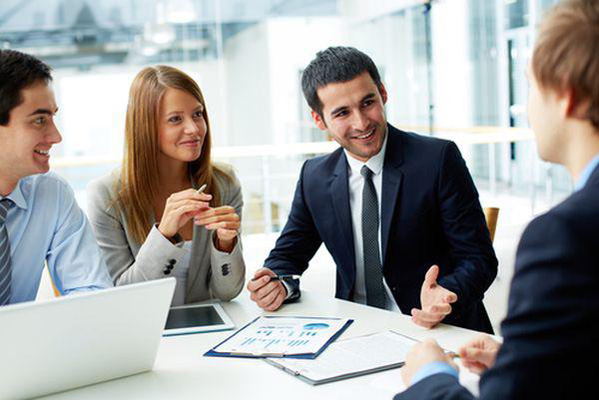 Don't neglect in-house promotion
In the same vein, in-house promotion will be crucial for businesses in 2017 to maintain stability and peace of mind amongst employees. Changes in the way we do business is likely to be a prominent feature in 2017. It is therefore not surprising that employees will be keeping a close eye on company performance and news next year.
So much emphasis is placed upon employee performance, and while measurable objectives should be maintained for staff, a greater emphasis upon company performance could arise next year. Greater communication with your accountants, that is structured to inform and emphasise strengths, is a smart way to drive your retention strategy during times of uncertainty. If properly done, higher levels of communication can provide the reassurance your employees need to remain loyal to your company.
Providing opportunities for growth
Flexible firms that provide clear and effective career routes are perfectly placed to attract and retain top talent in 2017. Lack of career progression is highlighted as a leading cause of employee dissatisfaction every year. Employers must ensure that no employee feels like they're left behind, particularly when existing strategies are at risk of change due to economic and industry factors. The Association of Chartered Certified Accountants (ACCA) has warned business leaders to get a firm grip on the top drivers of economic growth, which includes being highly responsive to change.
Attracting the right talent, especially in the public sector, remains a critical challenge in the financial sector. It makes sense therefore to consider developing upskilling strategies for employees, to reduce high staff turnover, rather than rely upon the availability of today's candidate talent pool. Start from day one by educating your accountants about the certificates they will need, and set out a career plan based on their ideal career path. This will validate your commitment to your team, and make them feel valued when they could easily look elsewhere in the jobs market.
Grafton Banks Finance specialises in the provision of Accountancy and Finance staff to businesses and practices in Sussex, Surrey and Hampshire. For an in-depth and confidential consultation about attracting the best candidates in the sector for your business for 2017, please contact Nigel Jeyes on 01273 229499 or email nigel@graftonbanks.co.uk.
Ever been tempted by temping? Why temporary work pays
The importance of continuous skills development in accountancy