ARC Committee announcement
14th May 2018
We are delighted to announce that Owner and Director of Grafton Banks Finance, Julia Jeyes, has been appointed as a member of the Association of Recruitment Consultants (ARC) executive committee, joining fellow business and recruitment experts originating from a range of sectors. Julia brings with her more than 20 years of experience across the financial and legal recruitment industries.
The ARC is a professional trade association representing recruitment consultancies across all sectors, and aims to promote the recruitment industry and provide a high standard of support for its members, ensuring all receive the same benefits and service, regardless of organisational size. In turn, all members are committed to a code of practice built on a foundation of acting in good faith towards clients and candidates, reinforcing the trade organisation's shared values of equality and collaborative working to strengthen the industry.
ARC supports recruitment agencies by championing campaigns that challenge the biggest issues facing the industry, acting as a united voice to lobby the government for legislative changes that promote and protect recruiters and candidates.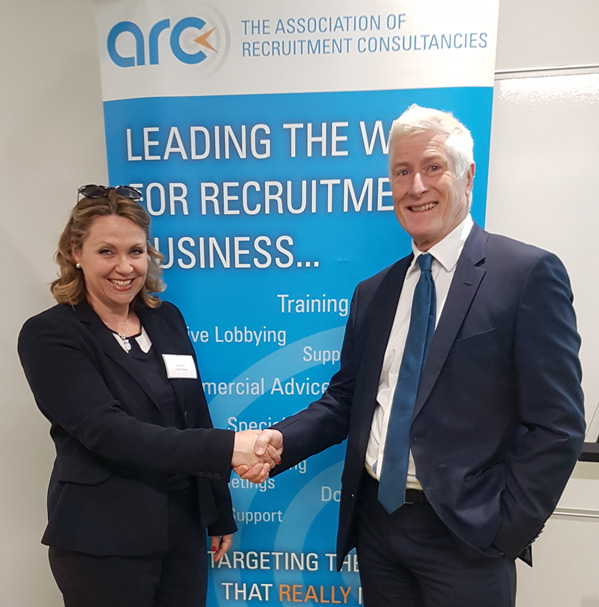 Julia said of her recent appointment: "Recruitment is recognised as a valued partner to businesses and, with the current changes in legislation making a huge impact to all sectors, it's an exciting time to be part of ARC's committee."
"New developments mean that practices are being evaluated at a higher standard and important issues such as the gender pay gap are being addressed. I'm really looking forward to working with ARC and their members to assist the wider recruitment community."
Adrian Marlowe, Chair of ARC, added: "Julia is a brilliant addition to the committee and brings with her a wealth of experience that our members can tap into. I look forward to working with her and seeing the positive contribution she'll make towards the industry."
At Grafton Banks Finance, we are committed to providing clients and candidates with exceptional levels of support, and look forward to the positive contributions that Julia will make to the industry as a member of the ARC committee.
If you'd like to find out more about how we can help you, as an organisation or candidate seeking a new role, get in touch with us today by contacting Nigel Jeyes on 01273 229499 or by emailing nigel@graftonbanks.co.uk.
Leading organisational change
Dressing for the workplace