The evolution of recruitment
9th January 2018
As 2018 begins, we've been looking back on the year that's passed, and with our tenth birthday approaching later this year, that led us to reflect more broadly on our time in the recruitment industry.
We've seen significant developments in our sector, and indeed in all areas of business, over the last ten years, with technology and advances in communications changing everything from the way we manage money to how meetings are held, and most certainly how people search for jobs. However, recruitment has been evolving for much longer than that, growing from humble beginnings to an industry valued at £35.1 billion per year. The history of modern recruitment takes us all the way back to the 1940s.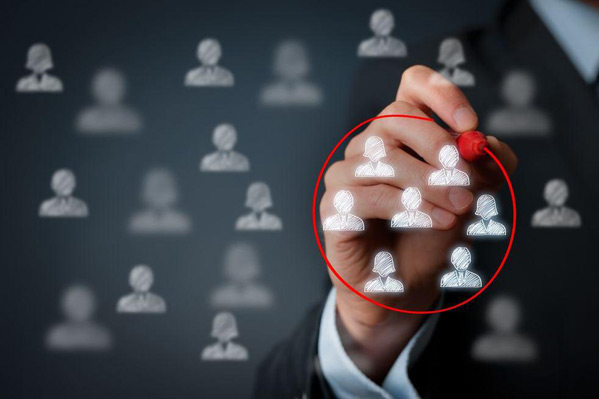 1940s
World War Two was arguably the catalyst that kickstarted recruitment en masse in the UK. The vast numbers of men leaving the country to fight created huge employment gaps, which necessitated the development of agencies and advertising methods that could fill the vacancies with those who were left behind - predominantly women.
Once the war ended, these startup recruitment agencies set about finding the returning men new work, translating skills learnt during the war to the workforce at home.
1950s
In the 1950s, the resumé was born. The needs of a country still trying to rebuild and reinvigorate after the war required job seekers to describe their personal profiles and skills on paper to demonstrate what contribution they could make.
Despite their substantial involvement in working life during the war, women were now encouraged to leave the workforce and return to the home, to the role of wife and mother. Although the majority were deemed 'economically inactive', 1.5 million women in Britain did remain in employment as typists or secretaries.
By the 1950s, it had become normal to work a five-day week instead of six due to the rising influence of trade unions. 70% of the workforce were in manual labour, and the average salary was just over £100 per year.
1960s
In the 1960s the UK was experiencing nearly full employment, with only 3% of those considered eligible being out of work. This led to a sustained period of economic growth and falling debt to GDP ratio. Britain was open for business.
During this time, the widespread rise of feminism meant that more jobs became available to young women. By 1962, there were 26,000 women at university, and recruitment consultants began to capitalise on this new wave of aspirational women.
The accountancy profession experienced a boom in the fifties and sixties, with several thousand accountants qualifying annually. The profession started to attract university graduates, while the larger firms began to spread their promotions and recruitment internationally. The industry was undergoing an upheaval in accounting standards, with significant strides made in compliance, predominantly forged by the Accounting Standards Steering Committee (ASSC).
1970s and 80s
As the accountancy sector grew, the recruitment industry was also expanding. Whereas previously the focus of recruitment consultants had been on the candidates, they were now working increasingly closely with businesses, as the trend for using recruitment consultancies caught on.
At this time, agencies were reliant on out-of-home and print advertising - notably bulletin boards and paid advertisements in newspapers. Much was dependent on word-of-mouth and face-to-face application.
The late seventies and eighties was a time of economic volatility, which saw a substantial rise in unemployment By 1983, three million were out of work. The era was characterised by big business, deregulation, privatisation and the development of mobile phones. This is also the time that Silicon Valley emerged, along with tech giants like Apple and Microsoft.
The advent of machines like telex and fax meant that businesses could send photocopied resumés amongst each other, streamlining the application process.
1990s
In the 1990s recruitment consultancies had access to a brand new piece of technology, the World Wide Web. By 1994, a number of household recruitment names had set up primitive online platforms for jobseekers and employers in the UK and US. It wasn't long before this sparked a trend.
Much of the principles behind those burgeoning sites resemble the ones used today, with features such as geographical and qualification filtering. Once jobseekers saw an ad they liked, they could apply immediately. This new-found speed also benefitted recruitment consultants who no longer had to sift through mountains of paperwork in order to match candidates with vacancies making the recruitment process more targeted and streamlined.
2000s and today
By the millennium, recruiters had begun to maximise the benefits of the internet and social media to reach a wider audience. Today, 70% of employers use social media to screen candidates and almost all use LinkedIn to connect with a growing network of professionals around the world.
Then came the financial crisis of 2008, which brought new challenges to the UK jobs market. Challenges often give rise to ingenuity, however, and the years that followed saw a new wave of innovation not seen since the early days of the industry. It was against this backdrop of innovation that Grafton Banks Finance was born.
Most of our team forged their careers during this recession, which is demonstrated in their dynamic, flexible and progressive approach to their work.
As technology has advanced at an ever-increasing rate, smartphone use began to become the norm, and they are now the preferred device for accessing the internet in the UK. This has made it vital for all businesses to ensure their websites are mobile optimised, and recruitment consultancies are no exception. We have strived to ensure that candidates can access jobs from the palm of their hand, wherever they are in the world. We have come a long way from the days of filling in cards in employment bureaus!
The last ten years have been exciting ones to be part of both the recruitment industry and the financial sector, and we're looking forward to seeing what the future holds.
With ten years' experience in this continually evolving industry, you can rely on us to stay ahead of all the latest developments. For an in-depth and confidential consultation about jobs and careers in finance please contact Nigel Jeyes on 01273 229499 or email nigel@graftonbanks.co.uk
Should you wish to contact us out of hours please call 07714 765482.
Budget 2017: Key Considerations for UK Accountants
Looking ahead in 2018: what can businesses expect?