Returnships and solving career break penalties for women
29th November 2017
The so-called 'career break penalty' for women cost the UK economy an estimated £1.7bn in lost economic output in 2016. Three in five returning women end up in a lower skilled role than the one they left, and many face obstacles to finding a suitable role that also meets their changed set of circumstances. Strides have been made to improve equality in the workplace, and yet this substantial disadvantage persists, trapping women at home or in the wrong jobs. What more can be done?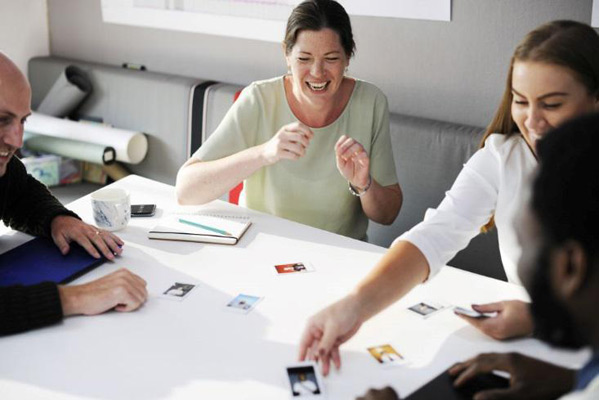 Key findings
In 2016 alone, an estimated 427,000 women took a care-related career break, with the hopes of returning to work in the future. However, once women feel ready to return, many have to contend with insufficient opportunities to work part-time or flexibly, as well as perceptions that their time away has led to a deterioration in industry skills. This has led to 65% of professional women working below their capabilities and 93% struggling to combine a career with care responsibilities.
Hits to the UK economy
This waste of skill and potential is not only having an adverse effect on thousands of women each year, but also on the economy in general. If we were to fully address the penalty as a nation, we would potentially:
Increase the number of people working full-time hours - if every part-time female employee transitioned to full-time hours, this would lead to an additional 14,000 hours
Increase female earnings by £1.1 billion - £4,000 extra per woman
Inject £1.7 billion into the UK economy
Creating bridges back into work
Initiatives dubbed 'returnships', which help women to get back into senior roles after longer career breaks, were first introduced in 2014. Credit Suisse pioneered such programmes in the UK, with their 10-week paid initiative, The Real Returns. Morgan Stanley and Deutsche Bank followed suit with similar schemes, between three and six months long.
At the start of 2017, a cross-party group of MPs urged the government and businesses to help more women back into the workplace through returnships, launching a year-long enquiry in the process. Disappointingly, just 23 companies offered returnships in 2016.
Benefits of returnships, for women and business
Schemes like returnships help to increase UK productivity by enabling employees to fulfil their full potential
Businesses are able to retain top employees, and attract more women into their workplace
Businesses benefit from the transferrable skills employees pick up during their break
Women feel confident and valued at work, knowing that they can plan for the long-term
Businesses with returnship schemes are attracting the brightest and the best away from employers that do not offer returnships
Considerations for your own scheme
Set clear aims, with a timeframe and purpose for your programme. Will you offer a permanent position at the end of the process, or will it simply help women boost their CVs in applying for new roles? Testing the waters with a pilot scheme will help you iron out any issues and clarify what works best for you and the participants.
Decide upon the programme syllabus based on employment gaps in your business and the individual skillsets of participants.
Communication is key. Be prepared to keep in regular contact with each participant before, during and after the programme.
Work around an individual's requirements to truly offer an accommodating and flexible scheme which encourages women into the business.
Provide additional support like you would with any new starter. Update your staff on what to expect from a returnship participant and what role they have to play in their progression.
Putting women in the driver's seat
Returnship schemes act as a bridge back into work for professionals from a variety of backgrounds. Employment schemes are not only beneficial for the wider economy, as we have discussed, each one sets a new precedent for high standards in business.
Grafton Banks Finance encourages the highest professional standards in HR and recruitment. Our business was founded on the basis of equality and a welcoming and open environment that clients and candidates expect today. We aim to act as a gateway for a wide pool of candidates seeking work in the UK finance industry. Clients choose us for our collective expertise, market insights and efficient and reliable recruitment process.
Contact Nigel Jeyes on 01273 229499 or email nigel@graftonbanks.co.uk for an in-depth and confidential consultation about jobs and careers for your business.
New Hires Bolster Growth at Grafton Banks Finance
The flexible working debate