Welcome to our newest team member, Matthew Roff
27th July 2017
Grafton Banks Finance is delighted to welcome the newest member to our team, Matthew Roff. Matthew will lend his extensive business development, communication and sales skills to our non-qualified, transactional finance recruitment team, placing candidates in specialist roles on both a temporary and permanent basis.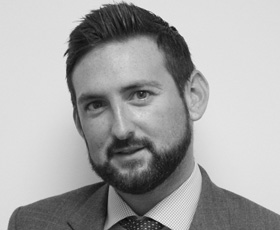 Bringing more than five years' experience with him, Matthew will be working alongside the existing finance recruitment team in Brighton to meet the growing demand of clients across Sussex. Previously managing teams of eight in a business development role, we look forward to integrating Matthew's expertise into our service offerings to grow our presence in the South East.
Matthew said: "I'm really pleased to have joined Grafton Banks Finance. The team's not only incredibly talented but as a specialist business, the company culture was a real draw.
"Non- qualified finance is a really fast-moving market and I am looking forward to using my recruitment agency experience to develop this new offering for Grafton Banks Finance and grow our client and candidate pool."
Our Managing Director Alex Gregory, added: "Matthew will be a fantastic asset to our team. His ability to build rapport with clients and candidates is second to none - it's a really exciting time for the business."
About Grafton Banks Finance
Our latest appointment marks another milestone in what has been a highly-successful period of expansion. Since we established Grafton Banks Finance in 2008, the business has defied the downturn to become a preferred recruitment provider for a wide variety of businesses and practices in Sussex and Surrey.
Grafton Banks Finance consultants have extensive knowledge and experience of the finance industry and have recruited from part-qualified to finance director level into commerce & industry, accountancy practices, public sector, financial services and legal firms. Our reputation is built on communication, commitment, understanding and trust. For an in-depth and confidential consultation about jobs and careers in finance please contact Nigel Jeyes on 01273 229499 or email nigel@graftonbanks.co.uk
Could co-working become the new work norm?
New Hires Bolster Growth at Grafton Banks Finance