Extend Your Reach with Grafton Banks Advertising Options
9th June 2017
Through the years, Grafton Banks Finance has built up a comprehensive offering for clients to improve their recruitment processes in an increasingly digital environment. Part of this offering is advertising investment to achieve greater performance value results from application through to interview.
Why advertise
Every employer understands the challenges involved in recruiting a new employee. Whether this is for a senior manager involved in the strategic development of the company, or a junior accountant essential to the day to day running of the business, it is vital that the suitable candidate is found with the least amount of disruption to you and your business.
When we start a search on behalf of our client, depending on the brief, we may have existing suitable candidates already registered on our database. In addition to this we will always advertise the role in order that we have the widest possible view of candidates currently looking for a new position. A well written, professionally presented advert prompts applications.
Grafton Banks invests significantly in online advertising with leading accountancy recruitment sites. In addition, our consultants have extensive experience of sourcing, interviewing and selecting candidate applications. All of which saves time and money from our clients point of view.
The pool of candidates available to our clients through Grafton Banks is increased beyond the reach of a standard recruitment search.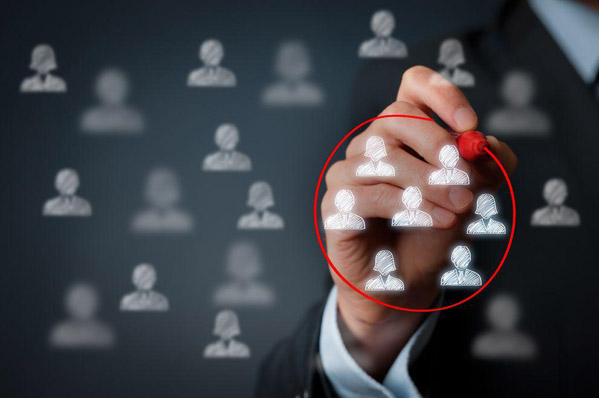 What we offer
Grafton Banks Finance delivers intelligent and consultative results within a defined time line. This means that we can not only source the talent you need quickly, we will find the best match for the role based on candidate experience and personality fit.
In addition to offering you access to one of the largest database pools in our sector, built up through investment and dedication, we will also open up the search to advertising.
We invest heavily in advertising via GAAPWEB, LinkedIn Recruiter, Reed, Total Jobs and our own website www.graftonbanksfinance.co.uk. We combine this targeted approach with leading software to ensure that enquiries are managed efficiently and we are constantly developing our approach, based on data and feedback.
Moreover, we also offer clients the option to invest in a tailored advert, branded with their name and logo.
Benefits of online advertising
A comprehensive advertising package for recruitment works to broaden the reach of the campaign, maximising the spectrum of potential candidates.
By increasing your number of recruitment channels, you extend reach and increase exposure from day one. Whilst we, and our clients, are based in the South East, we extend our advertising nationwide to attract candidates who may be relocating.
We collect data from our hiring channels regularly which we use to develop our client offerings every year. Key metrics, such as application by device, application source and where candidates are looking, can be used to drive better results every time you come to hire.
Every time a candidate clicks on a vacancy online, they'll be led straight back to the Grafton Banks website. Their CV and application will then be read and evaluated by one of our experienced consultants. From here, the candidate is contacted either to progress to a telephone call followed by a meeting with one of our consultants, a call or email, to advise of alternatives depending upon their skills, suitability and expertise.
This initial stage removes a huge amount of administrative time from our clients. The advent of 'click to apply' can lead to huge amounts of unsuitable non-relevant applications. Many clients come to us having advertised directly internally for roles and have spoken of how daunting the 'flood' of applicants can be. Reaching the right candidates quickly through advertising allows you to reach a pool of targeted, relevant, experienced candidates efficiently speeding up and bringing down the cost of the recruitment process.
Be part of our growing network
"Grafton Banks were excellent at matching not only the job but the culture of the company to the individual and making a match. Service was proactive, personal and successful you can't ask for more." - Erica Burke at Novo Nordisk, Crawley
Grafton Banks Finance has the largest, most experienced accountancy recruitment team in Surrey and Sussex. Since we established the business in 2008, our team of consultants have built up a large network across the South East which attracts the best and brightest candidates fast.
Our team have built up a reputation within our local business areas as the go-to agency for an efficient but considered recruitment process that garners the best results for our clients. If you're considering hiring this year, we'll be happy to guide you through the process. Contact us for more information.
Q1 2017 review: Accountancy recruitment and hiring trends
Could co-working become the new work norm?