It's time to end quirky staff perks at work, survey reveals
9th March 2017
Office toys, fun furniture and even 'sensory features' are little more than a staff distraction, rather than valued benefits for employees. The finding that quirks don't always work came from an unlikely source this February: Kiwi Movers, which noticed an increase in the number of dust-covered office accessories during their daily removal duties.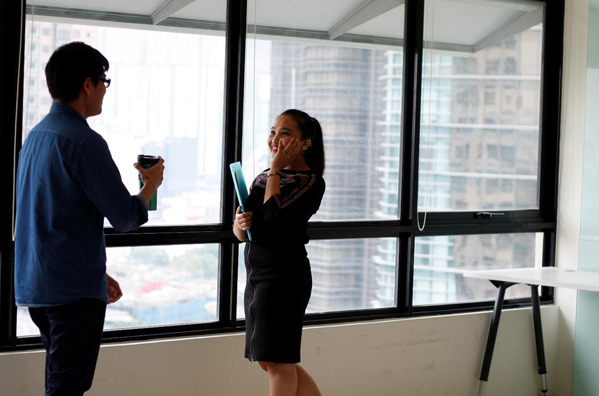 The results come at time when HR managers are vying for top-talent in the UK to fill skill-shortages, whilst candidates are receiving multiple competing offers.
The role of office design in developing staff engagement, productivity and wellness can be significant, if done correctly. The correlation between staff engagement and workplace satisfaction is striking, but many sources claim that only a small percentage of global employees are highly satisfied with their working environments.
Should Google dismantle its office slides now? Are business owners confusing perks with culture? An office toy, for example, may raise morale in the short-term, but it doesn't cultivate a workplace culture that makes employees stay over the long-term. So, what does?
What doesn't work?
Employees surveyed were asked how much (or how little) they used a variety of office features. The reactions ranged from a low daily engagement score of 4% up to 77% for the best performing, cost-effective staff perk. The results were as follows:
Free coffee - 77%
Drinks fridge - 41%
Free breakfast - 34%
Free fruit - 30%
On-site gym - 22%
Break-out spaces - 19%
Chill-out areas - 11%
Sensory features (e.g. ball pits, fake grass) - 7%
Fun furniture (e.g. hammocks, beanbags) - 6%
Office toys (e.g. table football, ping pong) - 4%
Source: Kiwi Movers
What does work?
At the end of 2016, we discussed how to improve staff retention in the accountancy sector. Our recommendations focused on addressing basic, long-term needs of employees rather than cheap tricks, much in the same vein as the findings above.
The workplace is where we spend most of our time during the week, so it comes as no surprise that breakfasts, drinks, and above all else, coffee scores highly amongst busy workers, as opposed to fake grass and ping pong.
Achieving long-term satisfaction and staff retention extends further than office design. In our sector, what employees want are far more traditional benefits, like career progression, a feeling of security in their role and within the business they're employed with, and smarter in-work policies to improve their work-life balance.
Develop your recruitment strategy with Grafton Banks Finance
For an in-depth and confidential consultation about recruiting the best candidates in today's hiring climate, please contact Nigel Jeyes on 01273 229499 or email nigel@graftonbanks.co.uk
High-value accountancy skills for today's hiring climate
Welcome to our newest team member, Lucy