High-value accountancy skills for today's hiring climate
3rd March 2017
The role of accountants in the UK is rapidly changing. Technology and the hiring climate are contributing to today's need for flexible and reliable professionals, and HR managers are working harder to retain top talent in a competitive hiring climate.
High-value skills that accountants now need during a crucial year for businesses right across the UK are steering away from solely number crunching to how they can integrate into an organisation as a whole. We believe candidates with the following future-ready attributes are most likely to carve a successful career in the accountancy sector over the long term.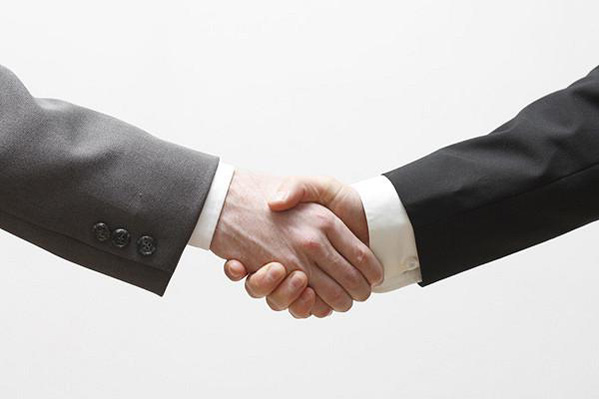 Commitment and loyalty
Staff retention is just as important as ever but it's getting harder to achieve in a fast-paced hiring climate. Recruitment and training up new staff comes at a cost, as does losing top-talent to competitors. Therefore, employers are looking for professionals who have demonstrated commitment and loyalty to an organisation; those who are motivated by a company's purpose and mission are more likely to remain for the long-term.
Adaptability
Continuous development in the accountancy sector is a must for career progression and even retention. The onus now is to work smarter rather than necessarily harder, and accountants are set for a busy year. This February, an UK200Group survey revealed that two thirds of businesses are not prepared for tax digitalisation which comes into force in 2018, and that's not even taking into account the next wave of tax legislation changes that will come into play from April this year. Technology and a fluctuating business climate in the UK are changing skillsets in the accountancy sector, and setting new goals posts that accountants now need to hit.
An ability to work under pressure
In this time of unprecedented change, not just for business but also within the accountancy sector, new recruits must be prepared to be thrust into an environment that can be, at times, unclear. Businesses and HR Directors are on the hunt for candidates who are able to adapt and hit the ground running; two characteristics that can only materialise with a clear head.
Client-centric attitude
Working with clients is now part and parcel of an accountant's weekly duties. Our proven track record for matching the right candidates with in-demand roles is a result of our client orientated approach. We recognise that people, not paper, come first, and this successful model can be applied to great accountancy.
Leadership skills
Chances are that if a candidate proves their worth in the midst of a skills shortage, they are highly likely to be considered for a raise or promotion to keep them on board. The ability to delegate, motivate, remain positive and clearly communicate are just some of the soft skills that employers look for from candidates, from part-qualified right through to managerial and even director positions.
Communications
As highlighted above, strong communication skills are incredibly valuable in today's fast paced business climate. Experiencing rapid change in a business and being able to communicate what needs to be done effectively go hand in hand. Many accountants are now in the stages of transitioning their service mix from a role on the side lines to advisory positions, which requires faster delivery of solutions, and being able to demonstrate the value of this new primary revenue stream.
Business expertise
Unless candidates can demonstrate at least a basic knowledge of business expertise, like bringing on new clients, building trust with clients and taking on the role of business advisor, many Business Owners and HR Directors will look elsewhere. The intrinsic relationship between accountant and client is growing stronger, so candidates who exhibit commercial skills are considered highly valuable in the current hiring climate.
Creativity
The common misconception that accountancy is a numbers game does not fit with today's multi-channel business models, where answers are no longer always clear and technology is turning ways of thinking on their heads. So, candidates who take the initiative to devise creative strategies to improve business performance are now highly sought after.
For an in-depth and confidential consultation about jobs and careers in finance please contact Nigel Jeyes on 01273 229499 or email nigel@graftonbanks.co.uk
The importance of continuous skills development in accountancy
It's time to end quirky staff perks at work, survey reveals