Market confidence improves accountant salaries
6th November 2015
Last year, it was revealed that confidence in the UK financial system was as high as the pre-2008 peak, with the Bank of England stating that it was optimistic about weathering 'unexpected setbacks'. The steady improvement of Britain's job market, coupled with a recovered and robust financial sector, has created a buoyant jobs market for accountants across the UK as we look to Q1 in 2016.
A UK Chartered Accountant earns an average salary of £33,638 per year (Sep '15) according to PayScale, which has the world's largest database of individual salary profiles. The top 10% of earners expect annual pay of £55K or more, and top level bonuses can increase income by up to £10,000. As we have seen throughout the year, pay bands in the industry are nudging upwards as the positive outlook continues.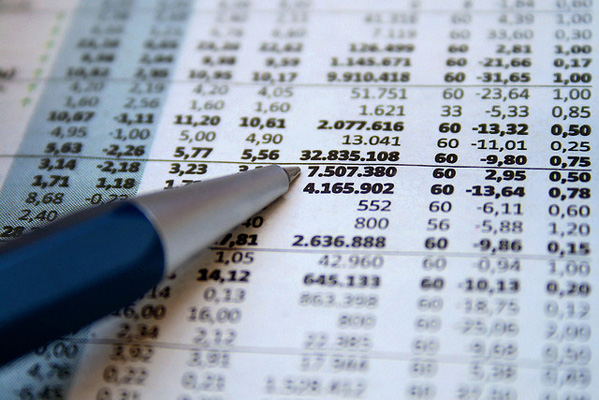 Increased earnings
Every role in the financial sector is set for growth in 2016, starting at a 0.4% increase for Partners in a large company, to a rise of 3.9% and 4.0% for financial analysts working in a large company and an SME respectively.
Employers are prepared to pay more for the best candidates, and growth continues to follow an upward trajectory. Some of the most in demand positions next year include IT professionals, management consultants, CFOs, credit controllers and payroll clerks. In demand skills also include advanced software skills, financial modelling, and partnering and communications skills.
Regional variances will occur next year based on the usual criteria such as company size, benefits, skills and market conditions. London is expected to lead the way on starter salaries, followed swiftly by the South East: a long-established trend. The lowest starting salaries are predicted to be in the North East and East Midlands.
Highly skilled professionals are already receiving premiums of 10-15% as an incentive to switch roles to another company quickly and base salaries for permanent employees are predicted to rise by more than 6% alongside other incentives. Finance candidates who also possess business acumen or IT skills are most in demand, and career prospects are broadening as a result, particularly as budgets loosen after years of steady recovery.
South East success
In 2014, financial and insurance services contributed £126bn gross value added (GVA) to the UK economy. A shift from recovery to growth has been established, and financial recruiters are expecting a busy year ahead as companies, particularly in the South East, which is the second largest region for financial services. In 2013, the region employed 251,000 financial professionals, and contributed around £16.8bn to the economy, more than 7% of of the region's overall GVA.
The South East provides 12% of the UK's financial services sector workforce, and its close ties to London make it an integral market, with thousands of commuters travelling to other parts of the UK and overseas via Gatwick Airport.
Grafton Banks specialise in placing accounting and finance staff within the prosperous Surrey and Sussex job markets in the South East. Contact us today in our Brighton and Reigate offices to discuss your next move on the career ladder.
Accounting trends and insights to look out for in 2016
How can the UK improve its financial resilience?