Financial Year Review: do you need to hire more staff?
18th April 2017
We're now into another financial year, but is your business prepared? From making tax digital next year, acclimatising to business rates, and adapting client services in today's digital-driven age, the need for flexible, service-driven accountancy staff is now more crucial than ever. Hiring the right people at the right time is essential when scaling up a business, and if you choose to do it now, you'll be hiring against a backdrop of robust employment and starting salary growth. Taking on extra staff is a big commitment, particularly when your overheads are set to change, but if your answer is 'yes' to any question below then it might be time to expand your team.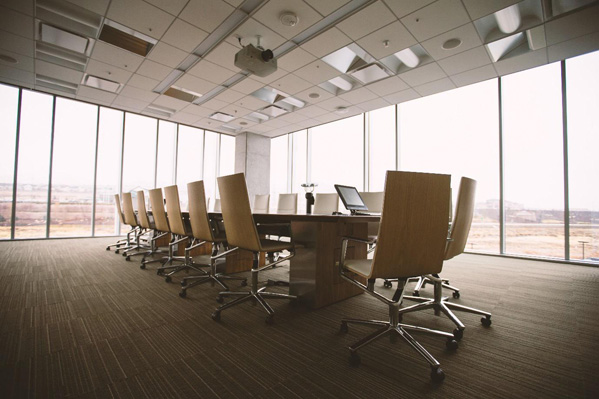 Can you afford to set aside money for extra labour?
Back in 2015, we discussed how to manage a forecast effectively by balancing expectations, budget and what's happening on the ground, for example, tax hikes. While it's near on impossible to gain total accuracy through forecasting, regular forecasting enables you to know where your cash flows actually are and your current revenue fits on your growth trajectory. If you take your average monthly earnings as a whole, set aside 10% as a contingency fund, then with the remaining 90% assess all your overheads, except labour. This can include marketing fees, supplies, insurance and a range of other things. What you'll have left is your labour budget. If your budget for staff has grown, and you feel that additional staff is feasible, you can enter the hiring process knowing that you can afford to do so.
Can this work be outsourced?
Regard recruitment as a long-term investment. The next two years will keep everyone on their toes, but that doesn't mean to say that the work will always be there in the long-term. Once you've gone digital with your tax, will an extra recruit become redundant? If you feel that there will be enough work to justify hiring internally, and you have set out in your mind how someone in the role can integrate and grow over time, then it may be time to hire.
Have you explored other internal avenues?
The costs of bad hiring decisions can quickly mount up. In fact, as much as 80% of employee turnover is down to bad hiring decisions, according to the Harvard Business Review. Finding the right candidate requires skills, time and expertise, but sometimes hiring issues go right to the source: should you hire at all? Before you jump in cash first, take the time to consider what you can cut back and whether you have overlooked upskilling existing staff. If you have gone through these two steps already, an extra pair of hands may be a wise investment.
Can you still hit deadlines?
Feeling restricted at work because you just don't have the manpower to execute a big project that will please consumers or clients is frustrating. Missing deadlines, however, is not only frustrating but damaging to your business. Think back over the past 12 months to all the times that you felt this sense of frustration. Was it due to a lack of facilities or software, or was reason time and skills, which could have been resolved quickly if you hired sooner? Understaffing can lead to unhappy employees and clients, which is why hiring at the right time is fundamental for growing your business.
Does your output align with your business goals?
Organisations can dramatically change direction within the first three years alone. Over time, your hiring priorities may change, perhaps from finding some cost-effective staff to individuals that believe in the company and where it is headed. Mark Zuckerberg, Founder of Facebook, looks for two staff qualities: people who have raw intelligence outside their field of expertise because they can adapt quicker, and the second is to find people with the drive and passion to develop themselves and the business. Perhaps your team could benefit from someone with a different set of characteristics or perspectives, in which case it could be time to set aside a recruitment pot.
For an in-depth and confidential consultation about jobs and careers in finance please contact Nigel Jeyes on 01273 229499 or email nigel@graftonbanks.co.uk
Should you wish to contact us out of hours please call 07714 765482
Welcome to our newest team member, Lucy
Q1 2017 review: Accountancy recruitment and hiring trends