Financial Power List 2016 players set for a challenging year
25th January 2016
The bears are out and lights are turning red across the world. As we head into the last leg of January, it is clear that the financial industry will battle against more uncertainty this year. The rising possibility of another 2008 financial crash - but on a larger scale - will surely keep accountants on their toes and slow growth in China will create fresh investment funnels and strategies that will test those who are most celebrated in the industry. The unveiling of the Financial Power List this January not only gave an insight into who has made a dent over the past 12 months, but the variety of high stake challenges in 2016, proved by headlines just a week following the announcement. Here's a profile of who is leading the pack in 2016 and what they need to focus on to maintain dominance.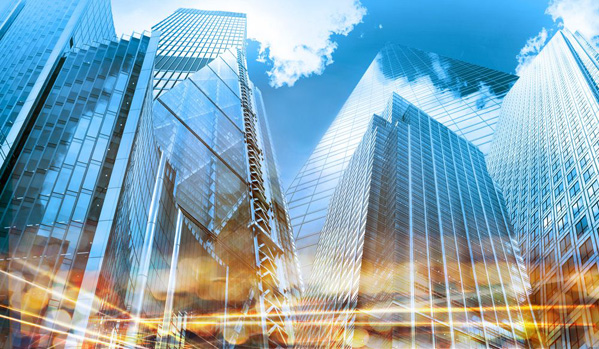 1. Lin Homer, chief executive, HM Revenue & Customs
The first and most controversial person on the Financial Power List this year is HM Revenue & Custom's tax authority's chief executive, Lin Homer. Following a contentious Damehood this year, it has now been revealed that Homer will be stepping down from her position after only four years of service. Her ability as CEO was already under scrutiny as HMRC gears up for a switch to personal online tax accounts and a digital interface. Her resignation highlights a pressured year in 2015 for HMRC over tax avoidance - the early winding down of a large HSBC tax evasion enquiry drew attention - and its poor call handling record, but Homer had strong backing from ministers. The department's history of lacklustre IT provision has also left many sceptical over its deployment of the digital interface that will close 137 tax offices by 2027. It is now imperative that a high quality replacement is found to move HMRC forward into its next digital stage - a growing trend in the industry as a whole.
2. Sacha Romanovitch, CEO, Grant Thornton
The placement of Sacha Romanovitch - the first female boss of a major City accountancy firm - so high up on the list after her appointment in 2015 may be in recognition of not only her role in the industry but the direction of the UK financial industry as a whole. Although a financial regulation regime that would hold senior managers to account was diluted down to a 'duty of responsibility' last year, key firms will want to bridge trust gaps based on gender and pay inequalities to win over customer support in the face of opposition from challenger banks. Romanovitch's admission during her appointment that she will cap her salary to 20 times the average salary of her workers - as opposed to 149 times across the FTSE 100 - definitely did address the glaring issue. Her challenge this year will be to maintain figures and turn a healthy profit to prove her position at the firm.
3. Simon Dingemans, CFO, GlaxoSmithKline and chairman, The Hundred Group of Finance Directors
Simon Dingemans, CFO of one of the world's leading pharmaceutical companies in the world, took third place this January ahead of a game-changing year in the industry. As the chairman of the 100 Group - a membership that represents the views of FTSE 100 finance directors and a collective voice for competitiveness in the UK economy, Dingemans is working from a position of power. Following a dip in share prices, GSK is preparing for a year of growth, which will be reflected across the industry, according to early predictions - early approvals made by the US Food and Drug Administration (FDA) to the likes of Cipla are promising. Pharmaceutical companies in emerging markets, - Brazil, Russia, India, China - will gain a stronger hold in 2016, challenging the financial dominance of US-based companies. The rocky start to 2016 may force discussions on how to move away from bear market territory to sustainable growth. After a £50bn slide on January 20, 2016, the FTSE was up again, but a failure to address issues in the UK banking system may come to a head over the next year.
Others featured on the list include Sir Win Bischoff, chairman, Financial Reporting Council (4), George Osborne, Chancellor of the Exchequer (5) and Simon Collins, chairman, KPMG UK (6).
Our consultants have extensive knowledge and experience of the finance industry, enabling us to have a valid and relevant insight into the financial markets we service. Grafton Banks Finance have created a tailored and professional approach to the successful placement of candidates and our reputation is built on communication, commitment, understanding and trust. Contact us today on 01273 229 499 (Brighton) or 01737 300 933 (Reigate) to discuss your next career move in 2016.
How to manage your forecast effectively
10 dos and don'ts of budgeting in business