Vacancies
Management Accountant
Ref: MT - 10026
Salary: £36k - 41k per year
Location: Canterbury, Kent, England
Type: Permanent
Market: Commerce & Industry
Grafton banks Finance are delighted to be assisting a well known, leading UK institution in Canterbury recruit a Management Accountant as an addition to their team. The Management Accountant will work with the Head of Corporate Services and other senior managers to ensure the effective management and reporting of revenue and capital budgets to meet departmental and strategic objectives. You'll ideally be studying towards full qualification, CIMA/ACCA/ACA.
Key responsibilities include:
1. Preparation of monthly management accounts. Review income and expenditure including payroll costs monthly and identify exceptional items and budget variances.
2. Calculate the accurate apportionment of monthly accruals/prepayments to ensure accurate monthly reporting.
3. Forecasting and submission of budget commentary to the Head of Corporate Services and Senior Management Teams of Commercial Services and Estates and Central Finance.
4. Responsibility for the analysis and reconciliation of balance sheet accounts on a quarterly basis.
5. Support the department budget setting, maintenance, and planning process to facilitate strategic planning and financial sustainability.
6. Maintenance of department Income and Expenditure to ensure effective control and reporting is completed accurately and in a timely manner.
This is a fantastic opportunity, with competitive salary and excellent benefits package, in particular holiday entitlement and pension scheme.
For further information please contact Matt Taylor on 01622 584 334, or email matt.taylor@graftonbanks.co.uk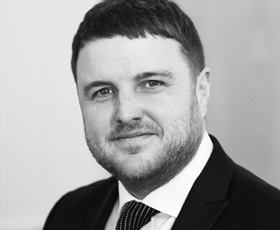 Matt Taylor
Telephone:

01622 584 334

Mobile:

07724 863615