Vacancies
Assistant Finance Manager
Ref: JS - J346323
Salary: £26k - 32k per year + Benefits
Location: Canterbury, Kent, England
Type: Interim
Market: Commerce & Industry
Grafton Banks Finance is pleased to be supporting a growing business based in Canterbury with the recruitment of an Assistant Finance Manager on an 18 month fixed term contract basis.
The Assistant Finance Manager will play a critical role in the company and will be a key member of the Finance team. You will be responsible for the supervision and delivery of many of the departments core tasks aswell as the mentorship of a couple of junior staff members.
Responsibilities include, but are not limited to:
Maintain client account, transferring money on request, recording all transactions, reconciling accounts, ensuing day to day compliance. Periodic meetings to review balances and procedures.
Liaising with banks for account management, opening and closing accounts, as necessary.
Support, supervise and complete the Accounts Payable, staff expenses reimbursement, credit card and disbursement allocation processes.
Ensure compliance with staff expenses and other internal policies.
Make ad-hoc payments on request and at short notice.
Bookkeeping and accounts preparation work.
Work closely with the Finance Manager in order to plan and allocate core workflows, ensuring an effective team dynamic.
Delegate core tasks to junior staff where appropriate, monitoring delivery.
Train staff on core tasks. Mentor and help develop junior staff "soft" skills, particularly in relation to effective communication, team working and work load management.
Return phone calls and written correspondence within required deadlines and ensure expectations are managed and met.
Positivity engage in all team meetings, appropriately challenging the status quo.
This position will pay circa £26,000 - £32,000 per annum and is a hybrid position.
For further information please contact Jack Schilling on 01622 584334, or email jack.schilling@graftonbanks.co.uk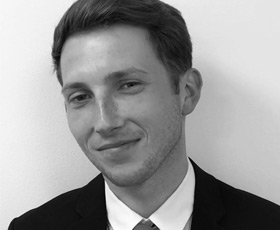 Jack Schilling
Telephone:

01622 584334

Mobile:

07840 317516